Hackney Communications has helped more than 100 companies over the last 20 years, raising the their profile so they can better achieve their marketing objectives.
Holt Hackney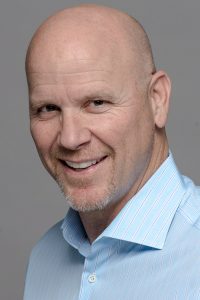 Holt Hackney is a communications specialist with more than 35 years of experience as a journalist and public relations professional.
In the 1980s, Hackney began a career in journalism, rising from an editor at a small-town weekly newspaper to a staff writer at a national business magazine in New York City. At Financial World, Hackney crafted stories about billion-dollar corporations. This experience helped him understand the needs of business journalists as well as analysts, which he relied on as sources for his stories.
In the early 1990s, Hackney combined his journalism skills with his interest in public relations and assisted the National Golf Foundation in disseminating its messages in a highly politicized business environment.
Several years later, Hackney accepted a managing editor role for LRP Publications, a legal publisher, where he oversaw four publications and their respective editors as well as assisted the company's marketing lead in her efforts to market the publications to potential subscribers.
In 1998, Hackney further put his communication skills to work in the technology field. First, he joined Stratfor/Infraworks as the Director of Communications, where he helped the company secure coverage in Investors' Business Daily, InfoWorld and Time Magazine.
Hackney, then applied his skills at CyBerCorp, an electronic stock trading company. Without benefit of a public relations firm or relevant advertising budget, he achieved editorial hits in Forbes, Fortune, Wall Street Journal, New York Times, USA Today, Investors' Business Daily, Texas Monthly, The Industry Standard, CNNfn, MSN Investor, PC World, Austin Business Journal and Austin American Statesman and others. He also facilitated interviews for the CEO on CNBC, CNN Moneyline, CNN Digital Jam, FoxNews' Cavuto Report and all four network affiliates in Austin. Fifteen months after Hackney joined CyBerCorp, the company was purchased by Charles Schwab for $500 million.
Hackney's next step was to assist Hewlett Packard, where he served as Director of Communications for the company's enterprise software subsidiary, Austin-based Dazel. Hackney worked with the Dazel marketing team as well as HP's corporate public relations team in California to extend Dazel's messages through the media and analysts. His work helped secure coverage in all the relevant technology publications as well as coordinating interviews for Dazel executives with the Wall Street Journal, Forbes and Businessweek. In addition, Hackney took over a flagging analyst relations effort and brought Dazel back into the good graces of outfits, such as Gartner, IDC, Meta Group and Hurwitz.
Hackney's success has been attributable to a unique qualification in the public relations community — experience as a national business journalist. In addition to being a staff writer at Financial World, Hackney has written for Florida Trend (the Florida equivalent to Texas Monthly), Forbes' Executive Edge and Treasury and Risk Management Magazine. This experience has influenced his ability to understand the needs of the journalist, gain immediate respect from the journalist and utilize existing contacts in the journalism world.
On a personal note, Hackney is a Florida native, who received a degree in journalism from the University of Florida.